---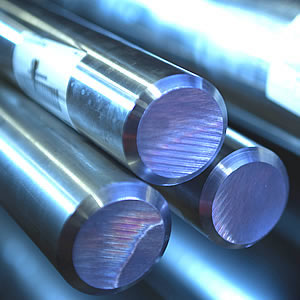 Type 347 stainless is an austenitic steel alloy with added Niobium/Columbium which acts as a stabiliser. The alloy is, therefore, suitable for service in aqueous and low-temperature environments as the alloy has good resistance to intergranular attack.
Overview
The alloy also offers good resistance to polythionic acid stress corrosion cracking and is a useful material for use around reactor plants. Type 347 is non-magnetic in the annealed condition and can only be hardened by cold working. The alloy finds use in the oil, gas and chemical sector as well as the nuclear industry.
Features
Type 347 stainless steel is classed as a multi-purpose austenitic stainless steel - the alloy offers excellent heat and corrosion resistance. The material has better mechanical properties than 304, which makes the alloy more suitable for high-temperature service.
Typical Applications
Commercial applications for this engineering material include:
Oil refineries
Fired heater tubes
Thermowells
Fluid catalytic cracking units (FCC)
Hanger rods
Reactor components
We stock Type 347 in flats, round bar, plate, sheet, wire and round tube.
---
Technical Assistance
Our knowledgeable staff and resident metallurgists will be pleased to assist you further on any technical topic. Smiths Metal Centres Limited also boasts an in-house UKAS Accredited Testing Laboratory which is unique within the multi-metal and plastic stockholding sector. We believe this underlines our total commitment to quality and our ethos of being the complete service provider.
---
Additional Info
Interested in this product?
Why not get in touch?
Stock
Enquiries