---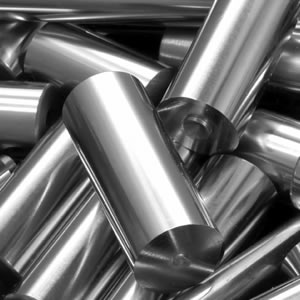 This highly alloyed austenitic stainless steel offers a combination of good mechanical strength (approaching twice that of Type 316 stainless steel) and high corrosion resistance.
Good Mechanical Properties
The mechanical properties at both elevated and sub-zero temperatures are very good and, unlike many austenitic stainless steels, the alloy does not become magnetic when cold worked or cooled to sub-zero temperatures. In the cold-worked condition, the material possesses a yield strength up to over three times that of Type 316 stainless steel.
Corrosion Resistance
UNS S20910/XM-19 stainless steel provides outstanding resistance to general corrosion and is superior in this respect to Types 316/316L and 317/317L in many media. The 1950°F (1066°C) annealed condition provides adequate corrosion resistance for many applications combined with a high strength level. Where the material is to be employed in the as-welded condition or in very corrosive media, the 2050°F (1121°C) annealed condition should be chosen. Material in the high strength cold-worked condition is often specified for bolting and shafting, but there is some small compromise in terms of corrosion resistance in some environments when compared with the annealed condition. The resistance to selective attack such as crevice corrosion for UNS S20910/XM-19 stainless steel (annealed) is superior to that of Type 316/316L. In common with most austenitic stainless steels for example Types 304 and 316, XM-19 steel may suffer stress corrosion cracking in hot chloride ion containing environments.
Typical Applications
Commercial applications for this engineering material include:
Shafts
Stems and pins in valves
Chokes and pumps in oil & gas industry
Mechanical components in nuclear installations
Boat shafting
Bolting and rigging
We stock Nitronic® 50 (UNS S20910, XM-19) in round bar.
---
Technical Assistance
Our knowledgeable staff and resident metallurgists will be pleased to assist you further on any technical topic. Smiths Metal Centres Limited also boasts an in-house UKAS Accredited Testing Laboratory which is unique within the multi-metal and plastic stockholding sector. We believe this underlines our total commitment to quality and our ethos of being the complete service provider.
---
Additional Info
Interested in this product?
Why not get in touch?
Stock
Enquiries