---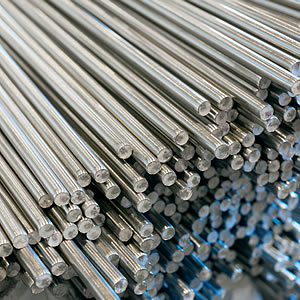 UNS S21800 is a highly alloyed austenitic stainless steel providing good mechanical strength (approaching twice that of Type 316 stainless steel) and corrosion resistance combined with excellent resistance to galling and wear at ambient and elevated temperatures. Other valuable characteristics of this alloy include good lower temperature impact properties and retention of strength at elevated temperatures, high shear strength, excellent cavitation erosion resistance and good high-temperature oxidation resistance (similar to Type 309). This alloy has a density of 7.62 g/cc.
Corrosion Resistance:
UNS S21800 stainless steel provides good resistance to general corrosion which better than Type 304 but not at the same level as Type 316 stainless steel. The alloy is not hardenable by heat treatment and is usually put into service in the solution annealed condition. Material in the high strength cold-worked condition is often specified for bolting and shafting, but there is some small compromise in terms of corrosion resistance in some environments when compared with the annealed condition. The resistance to selective attack such as pitting and crevice corrosion and stress corrosion cracking for UNS S21800 stainless steel (annealed) is equivalent to or slightly superior to that of Type 316.
Stress Corrosion Cracking (SCC)
In common with most austenitic stainless steels, for example, 304 stainless and 316 stainless, UNS S21800 steel may suffer stress corrosion cracking in hot chloride ion containing environments.
Typical Applications
Commercial applications for this engineering material include:
Bridge pins and hangers
Valve stems, seats and trim
Compressor shafts
Boat shafting and mooring pins
Bolts/nuts
Pump wear rings
Chain-drive systems – pins, bushings, wear rails & roller bearings
Automotive valves
We stock Nitronic® 60 (UNS S21800) in round bar.
---
Technical Assistance
Our knowledgeable staff and resident metallurgists will be pleased to assist you further on any technical topic. Smiths Metal Centres Limited also boasts an in-house UKAS Accredited Testing Laboratory which is unique within the multi-metal and plastic stockholding sector. We believe this underlines our total commitment to quality and our ethos of being the complete service provider.
---
Additional Info
Interested in this product?
Why not get in touch?
Stock
Enquiries