---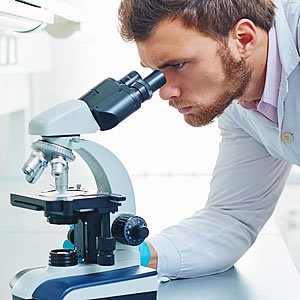 We offer comprehensive metallurgical support for our customers, courtesy of our UKAS Accredited Testing Laboratory. The facility is based at our central warehousing and processing facility in Biggleswade.
A Unique Proposition
Our laboratory forms part of Smiths Technical Services, which is a department that offers a variety of support services for our customers. Our UKAS lab not only provides approved testing methods in such areas as impact testing and chemical analysis. We can also inspect the integrity of material supplied and establish if there is an issue with the material. In certain instances, we have made discoveries where the machining process has been damaging material. This information can prove invaluable as often some simple setup changes will result in trouble-free machining.
Independent Testing
We not only provide laboratory support for engineering materials we have supplied; we also offer independent material testing as a separate service too.
Smiths Technical Services
Stratton Business Park, London Road,
Biggleswade, Bedfordshire
SG18 8QB


+44 (0)845 527 3331
Additional Info
Interested in our stock?
Get in touch with Smiths...
Product
Enquiry