---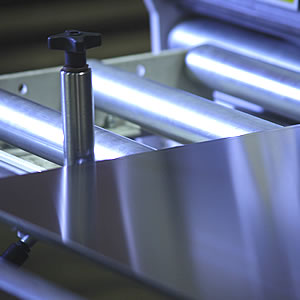 Our vinyl coating service allows us to add a protective coating to a range of sheet and plate materials. We recommend this service for any application where visual surface finish is important and where there is a risk of surface damage during fabrication (stainless steel being a good example).

In addition, vinyl coating is sometimes used where lubrication is required during bending or shallow forming operations.
Major Investment
Smiths have invested in a CNC vinyl coating line that allows us to process high volumes when required, but with the flexibility to process volumes down to single sheets. During the coating process, a very thin layer of adhesive is applied to each sheet that allows the vinyl to be firmly attached but also enable it to be easily removed by hand when it has done its job.
Standard Vinyl Programme:
Interested in our stock?
Get in touch with Smiths...
Product
Enquiry