---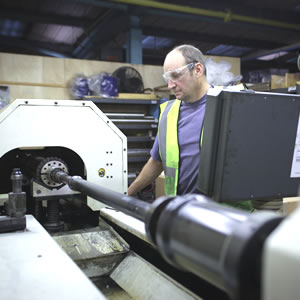 Tube honing is classed as a secondary machining operation - the process is intended to finish the internal surface of a pipe, tube or cylinder to a specific diameter. It is used where tubing needs to be supplied to very close tolerances.
2 Metre Length Capacity
We offer tube honing processing services from our central hub at Biggleswade. Our honing facility is equipped with a 2 metre length capacity machine which is able to hone tubes from 75 millimetre internal bore up to 225mm. It works to a bore tolerance of +/- 0.1mm. As with all Smiths materials, our honed tubes are barcoded for full traceability which does not just provide information on the source fo the product and its specification but also the machining ops performed before supply.
Key Benefits:
Tube produced to closer tolerances
Cater for lengths up to 2 metres
Internal bore range 75mm to 225mm
Full traceability