---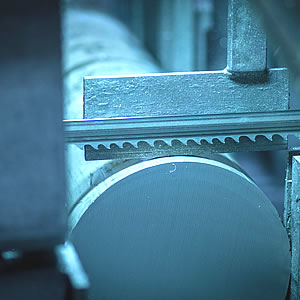 Our ISO 9001:2000 approved rod blanking service will cut your bars to your machining requirements. We are capable of handling solids and most sections without any marking or crushing.
Reduced Costs
If you're currently buying your raw material in full bars only to cut them down to more manageable billets, it may be worth considering our rod blanking options. We currently cut over two million billets a year and with volumes like that we are able to employ scale-efficiencies that reduce our cutting costs to a minimum which we can pass on to our customers.


Local Support
Each of our service centres is equipped with full rod blanking facilities wghich is upported by ultra-high volume CNC machines located at our central processing warehouse.
Standard Rod Blanking Programme:
Interested in our stock?
Get in touch with Smiths...
Product
Enquiry