---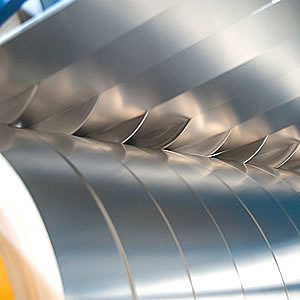 Smiths Metal Centres has been operating a coil slitting department for many, many years and indeed we are now one of the few stockholders that are still able to offer this service. We are able to produce strip in coil in a variety of materials including aluminium, copper, brass, bronze, nickel silver and beryllium copper. Whether in small quantities or in bulk, our coil slitting services are immediately scalable, and we also carry pre-cut stock too.
Long Production Runs
For many customers, we supply long production runs, but we have the equipment and the flexibility to offer a rapid service on even the smallest quantity even down to a single metre. We also carry a wide range of pre-cut stock in the most popular sizes for immediate dispatch. Packaging is a key focus for this department, and our experienced staff ensures that what can be a very delicate material is delivered in pristine condition.
Coil Slitting Programme:
Interested in our stock?
Get in touch with Smiths...
Product
Enquiry