---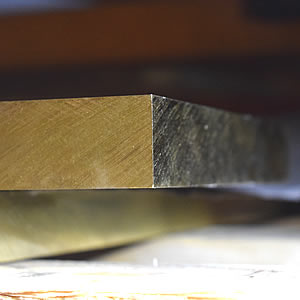 Often referred to as a cartridge brass, CW505L / CZ106 brass alloy is an alpha brass with less than 37% zinc which is a ductile alloy that can be cold worked.
Free-Machining Brass
Combined with high corrosion characteristics and high tensile strength, this free-machining brass includes many small alloying elements to provide beneficial properties. CZ106 possesses excellent cold workability and superior deep drawing properties and combines strength and ductility.
Suitability
CZ106 offers good corrosion resistance and provides an optimum combination of strength & ductility for alpha brasses. With excellent deep drawing characteristics, the alloy has superb cold-forming properties. Weldability is good when soldering or brazing.
Typical Applications
Commercial applications for this engineering material include:
Heat exchanger tubes
Chemical processing components
Industrial pressings
Deep drawn and spun components
Chains and fastenings
Fire extinguishers
Additional Info
Interested in this product?
Why not get in touch?
Stock
Enquiries