---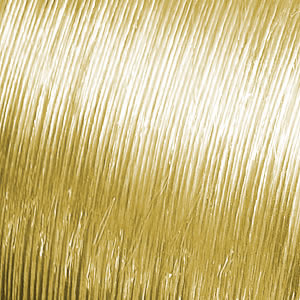 We stock a range of brass wire products which are available for immediate supply on an ex stock basis. We supply wire in flat, round and square sections and in a range of tempers to suit our customer's particular requirements.
Performance
Brass wire offers improved corrosion resistance and lower electrical conductivity. Excellent ductility is another performance characteristic due to the alloys high copper content while increased cold working capabilities is due to the materials zinc content. Brass wire is also known as high purity cold-forming brass. The material is often used in the production of springs once work hardened.
Applications
Typical applications for brass wire include electrical connectors, springs, jewellery, mechanical fasteners, scientific components and instrumentation and rivets. Industrial sectors who benefit from using this product include aerospace, automotive, shipbuilding and electrical engineering.
Cleaning Applications
Brass wire is an ideal product for use in brushes to clean extruded parts. The alloy is softer when compared to steel and stainless steel wire and will not scratch harder metals. As a non-sparking, non-magnetic material, brass is safe to use in hazardous working environments and is also suitable for use in elevated operating temperatures (up to 300°F).
We stock Brass Wire in a variety of grades.
---
Technical Assistance
Our knowledgeable staff and resident metallurgists will be pleased to assist you further on any technical topic. Smiths Metal Centres Limited also boasts an in-house UKAS Accredited Testing Laboratory which is unique within the multi-metal and plastic stockholding sector. We believe this underlines our total commitment to quality and our ethos of being the complete service provider.
---
Additional Info
Interested in this product?
Why not get in touch?
Stock
Enquiries