---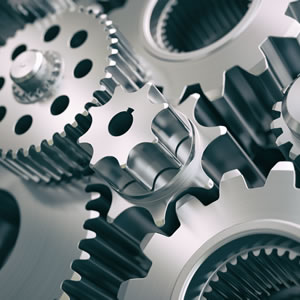 We invest in the broadest range of engineering materials possible with a variety and depth of product range to support you. With over 8,000 products and an extensive selection of shapes and sizes, we aim to negate the need for your business to carry surplus material. Many engineering companies work with stockholders and accept certain limitations or find workarounds to ensure they are able to fulfil their customers' requirements on time. We know this adds significant cost to your business, and we believe you should not have to make these compromises.
Stock availability without limitations
We do not offer stocked products in a limited way. We invest in the broadest range of engineering materials possible, with a variety and depth of product range to support your business. With over 8000 product lines and a target of 98% availability, our aim is to take away the need for your business to carry any surplus stock.
Product Variety & Availability
We keep a broad range of material stock in grades, specifications, releases and approvals to support your business. For example, you might deal with a stockholder who supplies a few grades of aluminium (common commercial grades). We keep many more grades of aluminium bar including free machining, high corrosion resistance etc. Added to this are further releases which are specific to particular markets. It is this depth of stock that makes us a one-stop shop for your material supply needs and includes specialist metals for specific industry sectors such as aerospace and Oil & Gas.

Our supply capability is unique as we are continually developing a stock range of advanced and general engineering products which is linked directly to consumer demand without restriction.
Variety of Shapes & Sizes
Many stockholders only stock a limited selection of simple shapes. We differ in that we add considerably to this range with hexagonal bar, ovals, rounds and many more. In other words, products, which are better suited to our customers' exact requirements and can be purchased without the need for costly and unnecessary additional machining.
Closer to your requirements
We provide our stock in smaller incremental sizes too, allowing you to purchase what you need without the necessity to machine it down. The closer the raw material is in diameter to the finished component, the more significant the cost-saving. For example, we may be able to supply bar to you that is the precise size for your component dimensions or even have a size specially made for you by the mill. By choosing a bar length that is the exact multiple length of your finished component, it is possible to make significant through-cost savings on scrap.
Additional Info
Interested in our stock?
Get in touch with Smiths...
Product
Enquiry