---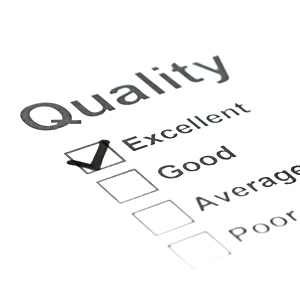 Our quality management system is embedded in all our business procedures, thus ensuring we comply with the requirements of even the most demanding customer applications. The quality process is further supported by our own UKAS materials testing laboratory.
The foundation on which our business runs
When building our new bespoke ERP computer system, we started with our quality management system and built our business processes around it. As a result, we have a wholly embedded QMS that is robust, transparent and meets the needs of the most demanding customer applications.
Traceability
Our quality management system has traceability at its heart. Every piece of material that enters any of our warehouses is given a unique reference number which stays with it as a record, and a barcode label whilst that material is under our care.

Our goods-in procedures are far more than a simple admin process. It is a critical part of our business process. Here we make the decision whether or not to allow a piece of material to enter our stock and we take this very seriously. Our systems give us the ability to set goods-in parameters for different material, sizes and shapes. Our minimum parameters are British Standards, but for many products, we tighten these parameters further to ensure even higher levels of product quality.

Once a batch of material has passed through our goods-in procedures, every transaction in its time with us is recorded. We know what it is, where it's come from, what's processes it's been through and where it is in our warehouse network.
Quality Certification
We have put a great deal of thought into the way in which we process the orders we receive from customers. We hold BS EN ISO 9001:2015, EN 9120:2018 and EN 9100:2018 accreditations with a quality management system fully compliant with aerospace requirements as well as numerous other highly regulated industries. However, in a number of areas we go beyond these requirements to ensure the quality certification levels called for in BS EN 10204:2004 are fully maintained and upheld.

We regard these certification levels (2.1, 2.2, 3.1 & 3.2) as a critical element of product traceability and certainly of origin. In particular, we have specific business controls for 3.2 certified material making us one of the few stockholders in the world that fully complies with all the requirements for this certification level.
Additional Info
Interested in our stock?
Get in touch with Smiths...
Product
Enquiry