---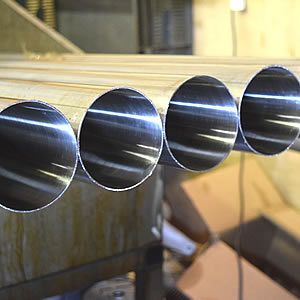 Alloy 276 is a nickel-molybdenum-chromium alloy which includes a small amount of tungsten.
Overview
In corrosion-resistant terms, it is one of the most superior products on the market. The material is highly resistant to a wide range of chemicals and gases and is used mainly in oil, gas and chemical production. Alloy 276 has a very low carbon and silicon content.
Corrosion Resistance
Alloy 276 displays excellent corrosion resistance to a wide range of media including general corrosion, stress corrosion cracking and pitting and crevice corrosion in extreme environments. Its resistance to carbide precipitation during welding maintains corrosion resistance in the heat-affected zones of welded joints; this makes the material ideal for use in the fabrication of weldable pressurised vessels for sour gas service. Alloy 276 is particularly resistant to certain acids including, hydrochloric, sulphuric and hydrofluoric, or a combination.
Typical Applications
Commercial applications for this engineering material include:
Heat exchangers
Pressure vessels
Sour gas components
Reactor vessels
Desulphurisation systems
Pumps & valves
Incinerators
Flanges & fittings
We stock Alloy 276 in round bar, round tube and hollow bar.
---
Technical Assistance
Our knowledgeable staff and resident metallurgists will be pleased to assist you further on any technical topic. Smiths Metal Centres Limited also boasts an in-house UKAS Accredited Testing Laboratory which is unique within the multi-metal and plastic stockholding sector. We believe this underlines our total commitment to quality and our ethos of being the complete service provider.
---
Additional Info
Interested in this product?
Why not get in touch?
Stock
Enquiries