---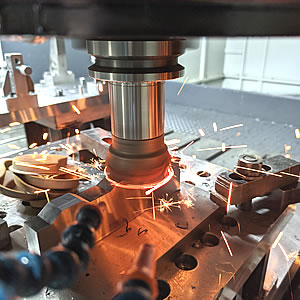 As an ISO 9001 accredited company with a comprehensive stock range, we offer customers of all types and sizes a highly robust and reliable supply route, with a broad range of materials, shapes and sizes. The UK's general engineering sector is a major raw materials consumer, but we have customers across many other industries as well. One of our market models gives us over 1,000 market sub-divisions in which we have customers.
Closer to your requirements
General engineering is our core market supply sector - we supply metal and plastics products to both domestic and international customers for general engineering purposes. Smiths Metal Centres has successfully operated for decades in this sector space, and benefits from a wide selection of stock in various shapes and sizes, which means our products are closer to your finished requirements.

As well as the great diversity in the activities that our customers are engaged in, there is great diversity in their size. Every day we trade with hundreds of customers ranging from niche specialists with less than ten employees to huge blue-chip multinationals employing thousands.

One of our strengths is the recognition that whilst many things do not change from customer to customer, some do. Smaller customers may want to place smaller orders; larger customers may need the certainty of a high-volume supply chain flow. Still, all customers require quality materials that perform as they should and quality service from a supplier that is on their side.
Evolving into other markets
Our business is built upon understanding our customer's needs, and we've developed a number of approaches to different markets that match Smiths strengths to the driving forces in each market. We are experts in the supply of general engineering raw materials, and our business has evolved from this.
Additional Info
Interested in our stock?
Get in touch with Smiths...
Product
Enquiry