---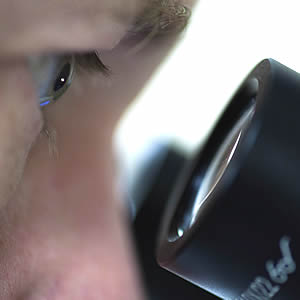 A simple case study demonstrates how Smiths in-house laboratory services can help you...

Our UKAS accredited testing laboratory offers numerous benefits to our customers which removes the need for you to go out to a third party testing source. Below is a simple case study of how our laboratory services helped to overcome a material issue in the supply chain process - this demonstrates that having a metal stockholding business with such a facility in-house to perform testing and analysis, can improve the supply process significantly.
Case Study
A customer took a new batch of material from Smiths Metal Centres which was to be machined on a CNC lathe with an automatic feed. After the first production run, the customer subsequently reported that there was a problem with the material, as it was badly pitted after machining.

Our metallurgists took a test piece of the material for further analysis. After microscopic inspection and further testing, it was found that there was nothing wrong with the quality of the material at all. The pitting was being caused by the production of excess swarf in the machining process, which was actually damaging the material during production. We were able to advise the customer, and with a simple tooling setup change, the problem was removed.
Conclusion
Without the benefit of in-house testing, this could have raised questions about the integrity of our product (in error) or caused major delays for the customer whilst the material was inspected by a third party. The positive result not only improved the customers machining processes but also avoided an unnecessary situation where we may have had to replace the batch with a new one, only for the same problem to occur again.
Additional Info
Interested in our stock?
Get in touch with Smiths...
Product
Enquiry