---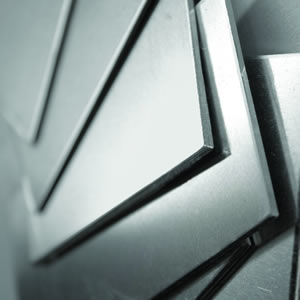 15/5 PH VAR is a martensitic, precipitation hardening stainless steel containing 4% copper.
Overview
It possesses all the advantages of 17/4 PH, including single low-temperature thermal treatment. It also offers excellent transverse notch toughness and ductility and very good uniformity of properties. The mechanical properties in larger sections and forgeability are superior to that of 17/4 PH. 15/5 PH VAR is produced by the consumable electrode, vacuum arc re-melted route which enhances ductility and toughness and gives an essentially ferrite-free microstructure. This alloy has a typical density of 7.8 kg/dm³ and magnetic permeability of 95.
Typical Applications
Commercial applications for this engineering material include:
Intricate machined parts
Aircraft construction
Missile systems
Instrumentation
Valves, shafts and gears
Chemical process equipment
Nuclear reactor components
We stock 15 5PH in flats, round bar, plate, sheet, hollow bar and square bar.
---
Technical Assistance
Our knowledgeable staff and resident metallurgists will be pleased to assist you further on any technical topic. Smiths Metal Centres Limited also boasts an in-house UKAS Accredited Testing Laboratory which is unique within the multi-metal and plastic stockholding sector. We believe this underlines our total commitment to quality and our ethos of being the complete service provider.
---
Additional Info
Interested in this product?
Why not get in touch?
Stock
Enquiries