---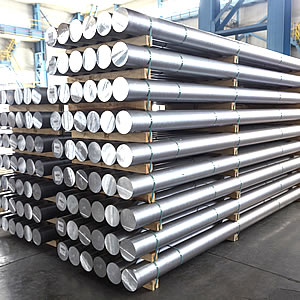 1050A is an unalloyed ('pure') non-heat-treatable aluminium engineered for general engineering applications where high mechanical properties are not required.
Overview
Internationally recognised grade EN AW 1050A H14 – 99.50% pure aluminium (Al 99.5) sheet strain hardened to the half-hard temper. The previous BS specification was known as S1B, and the half-hard temper was known as H4, giving S1B H4. Smiths range of 1050A will meet all appropriate national/international standards.
Corrosion Resistance
This unalloyed aluminium product offers superior corrosion resistance and finds use in industrial and marine environments without problems. Where considering this sheet for use in marine environments, it may be worthwhile reviewing alloyed aluminium grades, such as as5251 (NS4), which is generally more suitable to marine environment applications.
Machining
Pure aluminium has only fair machinability due to the softness of the alloy. The half-hard temper increases the hardness over the annealed/soft base alloy but is not free chipping compared to more hardened, alloyed aluminium products. We recommend aluminium geometry cutting tools running at a reasonable speed to avoid the edge build-up, which can occur at lower cutting speeds. High-speed steel tools may be more economical than carbide, particularly with the possibility of a large rake angle on machines which cannot reach carbide cutting speeds.
Surface Treatment
Grade 1050A has superior anodising properties for both decorative and technical requirements. It is also well-suited to chemical and electrolytic brightening.
Typical Applications
Commercial applications for this engineering material include:
General sheet metal work
Heat transfer devices
Vessels
Boiler making
Appliances
Architecture
Automotive
We stock 1050A in flats, round bar, plate, sheet and strip.
---
Technical Assistance
Our knowledgeable staff and resident metallurgists will be pleased to assist you further on any technical topic. Smiths Metal Centres Limited also boasts an in-house UKAS Accredited Testing Laboratory which is unique within the multi-metal and plastic stockholding sector. We believe this underlines our total commitment to quality and our ethos of being the complete service provider.
---
Additional Info
Interested in this product?
Why not get in touch?
Stock
Enquiries