---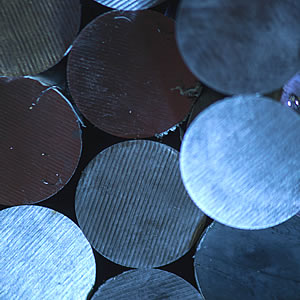 BS S156 in the British Standard Aerospace Series is a 4% Ni-Cr-Mo case-hardening steel with a tensile strength of 1,320-1,520 MPa.
Delivery Condition
The material is manufactured by consumable electrode vacuum arc remelting (VAR). Bars, and where practicable, forgings, are subjected to ultrasonic examination. Bars and forgings are supplied in the normalised and softened condition. Parts produced from bar and forgings are required to be supplied in the finally heat treated condition which consists of carburising, hardening and tempering.
Supply
BS S156 aerospace steel bar is supplied in black bar, bright bar and forgings. The supply condition of the alloy is normalised and softened. In fabrication, parts produced will need to be supplied in the heat treated condition - this consists of carburising, hardening and tempering.
Typical Applications
Commercial applications for this engineering material include:
High performance components for Autosport
Aircraft engineering components
We stock S156 in round bar.
---
Technical Assistance
Our knowledgeable staff and resident metallurgists will be pleased to assist you further on any technical topic. Smiths Metal Centres Limited also boasts an in-house UKAS Accredited Testing Laboratory which is unique within the multi-metal and plastic stockholding sector. We believe this underlines our total commitment to quality and our ethos of being the complete service provider.
---
Additional Info
Interested in this product?
Why not get in touch?
Stock
Enquiries