---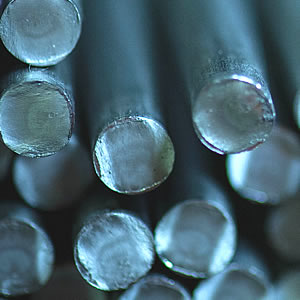 P20 a versatile steel commonly used in the production of large mould frames & bolsters.
Characteristics
Characterised by good toughness at moderate strength levels, P20 tool steel is a highly versatile engineering material. The alloy is a pre-hardened plastic mould steel and provides unified hardness across wide sections. Typical applications for the alloy include tooling, die casting dies for zinc and machine cut plastic moulds. The inclusion of nickel and chromium during the alloying process enhances the hardness and toughness of the product.
Benefits
The product benefits from good weldability and offers an excellent polished finish. To achieve maximum surface hardness required in applications such as compression moulding plastic dies, case hardening or nitriding is an option. We also process your material in-house across all 14 service centre sites and our bulk warehouse facility in Biggleswade.
Typical Applications
Commercial applications for this engineering material include:
Bolsters
Injection moulds
Deep set mould tools
Die holders
Casting dies
We stock P20 (1.2311) in round bar, plate and sheet.
---
Technical Assistance
Our knowledgeable staff and resident metallurgists will be pleased to assist you further on any technical topic. Smiths Metal Centres Limited also boasts an in-house UKAS Accredited Testing Laboratory which is unique within the multi-metal and plastic stockholding sector. We believe this underlines our total commitment to quality and our ethos of being the complete service provider.
---
Additional Info
Interested in this product?
Why not get in touch?
Stock
Enquiries