---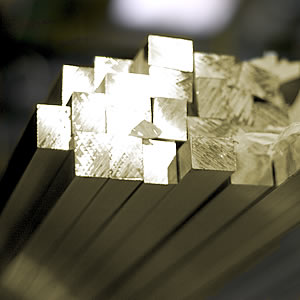 NS106 is a nickel silver alloy which contains an alpha phase structure. The alloy offers good corrosion resistance to many organic products, waters and corrosive atmospheres but poor resistance to oxidising acids. NS106 has excellent cold formability and is widely used in the production of telecommunications equipment. Due to the alloys aesthetically appealing colour (silver, blue & white), NS106 is also used for architectural purposes in panelling and fascias.
Features
NS106 nickel silver alloy is an attractive silver-blue-white colour alloy. It has good corrosion resistance but is not resistant to oxidising acids. NS106 has excellent cold working properties but much lower sensitivity to stress corrosion cracking than brass. We offer processing of your material at our bulk warehouse in Biggleswade and across our UK wide network of metal centres.
Typical Applications
Commercial applications for this engineering material include:
Telecommunications
Architectural panelling
Pressure-sensitive devices
Camera parts
Jewellery
Relay and contact springs
Connectors & connector pins
Musical instruments
We stock NS106 in round bar, sheet, strip, wire and square bar.
---
Technical Assistance
Our knowledgeable staff and resident metallurgists will be pleased to assist you further on any technical topic. Smiths Metal Centres Limited also boasts an in-house UKAS Accredited Testing Laboratory which is unique within the multi-metal and plastic stockholding sector. We believe this underlines our total commitment to quality and our ethos of being the complete service provider.
---
Additional Info
Interested in this product?
Why not get in touch?
Stock
Enquiries