---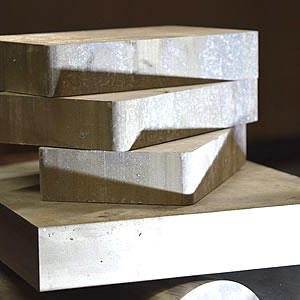 We offer our customers an extensive range of magnesium plate products to suit customer requirements. Our magnesium stock comes in a variety of grades and incremental sizes.
Performance
Magnesium alloy is 20% more expensive than aluminium but offers unique performance characteristics which make the material suitable for a variety of high technology applications. Our material stock represents a substantial financial investment and is indicative of our commitment to supporting leading-edge technology.
Processing Magnesium Plate
We offer all our customers an extensive plate sawing service for magnesium using CNC and vertical saws to process your plates to tight tolerances. We take care during the sawing process to carefully store and dispose of magnesium dust and chips due to the potentially hazardous nature of the material. Magnesium plate is generally easy to cut to size since the density of the alloy is so much less when compared to other high technology alloys like aluminium. Dry sawing of magnesium plate is usual although using a light mineral coolant as an alternative is possible.
We stock Magnesium Plate in a variety of grades.
---
Technical Assistance
Our knowledgeable staff and resident metallurgists will be pleased to assist you further on any technical topic. Smiths Metal Centres Limited also boasts an in-house UKAS Accredited Testing Laboratory which is unique within the multi-metal and plastic stockholding sector. We believe this underlines our total commitment to quality and our ethos of being the complete service provider.
---
Additional Info
Interested in this product?
Why not get in touch?
Stock
Enquiries