---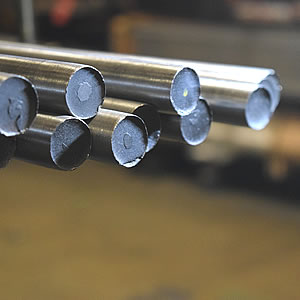 Smiths Norwich is proud to offer a vast range of steel grades and forms for numerous applications in market sectors such as engineering, automotive and aerospace.
---
Steel finds considerable use in construction projects due to its strength, durability, and variety of shapes and sizes.
Specialist Steels
We supply specialist steels to Norfolk & Suffolk customers, fulfilling the majority of orders from immediate stock from our Norwich warehouse. Our steel alloys prove popular in general engineering, aerospace, and high technology sectors. Characteristics of our steel range include good toughness combined with high ductility. We also supply age-hardened maraging steels often provided in the annealed condition, making the alloys suitable for low and high-temperature service.
Aerospace Steel
We have a selection of steels, specifically tested and treated for use in the aerospace industry, available in bar, sheet, and tubular forms. These hard-wearing steels are more robust with high tensile strength and creep resistance. Our in-house UKAS accredited testing laboratory also provides comprehensive metallurgical support for our customers; this is a unique service in the UK stockholding sector.
Processing & Toolmaking
Our range of tool steels are pre-hardened, durable and benefit from good weldability, making them versatile & cost-effective when compared to carbon or chromium alternatives. With stock availability in a broad range of incremental sizes, you are one step closer to the finished product you need.
What we offer?
We offer the following:
A broad range of steel alloys for various applications
In-house processing including billeting and plate sawing
Different treatment options
If you would like to learn more about our product range, please click here to contact us.
Additional Info
Interested in our stock?
Get in touch with Smiths...
Product
Enquiry