---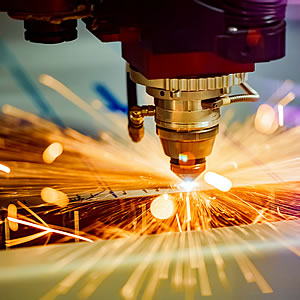 Smiths Norwich is a leading stockholder of engineering materials and offers a comprehensive range of metals and plastics to companies in Norwich and the surrounding areas.
---
Engineering is our core supply sector in the Norfolk and Suffolk area; it includes material support for local agricultural and food industries, the medical industry, mechanical and vehicle engineers, and specialist precision engineering businesses.
Product Range
We stock a wide range of commercial metals such as aluminium, brass, copper, and steel in numerous forms such as round bar, flats, sheet, and hexagonal bar. Other metals like bronze, magnesium, titanium, tungsten, and nickel are also available. If stock is not available on our premises, we will arrange for delivery to Norwich from our central warehouse in Biggleswade. We also supply various engineering plastics such as Nylon, Acetal, PVC, and Polycarbonate, giving you plenty of options for those everyday engineering jobs.
Stock Management & Testing
With our in-house designed stock management software and unique barcoding system, we track every piece of material from the manufacturer to your doorstep and supply you with legible material certificates. By utilising our Group's UKAS accredited testing laboratory, we offer comprehensive metallurgical support for our customers.

Please click here to contact us for more information about our stock range and how our alloys and plastics can meet your material requirements.
Technical Support
We provide technical datasheets for each grade of material that explain typical applications, attributes, and properties, to help you make an informed choice for each project. Smiths Norwich has knowledgeable staff backed up by metallurgists and field experts across the Smiths group who are on hand to assist with any queries.

If you are interested in finding out about the material support we offer engineering businesses in Norfolk and Suffolk, please get in touch by clicking here.




Additional Info
Interested in our stock?
Get in touch with Smiths...
Product
Enquiry