---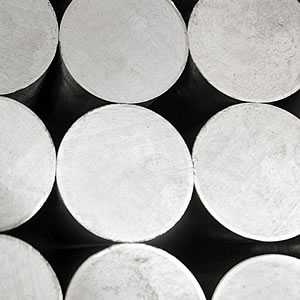 We stock a range of aluminium products for immediate supply to businesses in Norfolk & Suffolk.
---
Smiths Norwich holds a comprehensive selection of both wrought and cast aluminium alloys for engineering, energy and more specialist market sectors. Aluminium finds considerable use for general fabrication due to its high corrosion resistance, thermal and electrical conductivity. We supply most customer orders from stock and hold numerous shapes, including round bar, tooling plate, channels and tubes.
Commercial Aluminium
We are one of the leading aluminium suppliers in Norwich and support businesses, big and small, in the Norfolk & Suffolk areas. The perfect choice for welding and machining, many of our aluminium grades possess additional strength and ductility. From 1200 aluminium strips for aesthetic work to high strength 7175 plates used in aerostructures, our knowledgeable staff will help you find the ideal grade for your job.
Tooling Plate
Our extensive aluminium tooling plate range offers enhanced performance characteristics and meets stringent dimensional stability requirements, perfect for toolmaking applications and high-spec jobs. We offer precision-milled products that find extensive use in the medical & engineering industries, among others. Our in-house processing service is ideal for cutting the raw materials to your exacting specifications, saving you time and money relating to processing costs.
Product Specifications
Along with a wide range of aluminium stock, here at Smiths Norwich, we invest in our staff so that they have a working knowledge of industry approvals and will be able to advise you on suitable materials for every application. We also have a vast library of datasheets for every product we supply so that you can make an informed choice every time.
Stocked Products
We stock the following:
Commercial aluminium alloys in cast and wrought types
Aluminium tooling plate with good machinability and dimensional stability
Aluminium forms including tread plate, channels and hexagonal bar
For more advice about selecting the most suitable materials for your next job, get in touch with us by clicking here.
Additional Info
Interested in our stock?
Get in touch with Smiths...
Product
Enquiry