---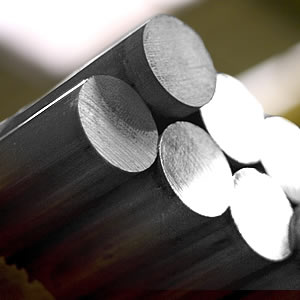 Radiometal 4550 has a nominal 45% nickel content and combines excellent permeability with high saturation flux density.
Overview
The alloy is utilised to great advantage in sensitive relays which need to respond to very weak currents. It is also widely employed in transformers, chokes and special motors where the properties of silicon-iron do not provide the required magnetic performance. The material is supplied in the hot rolled condition. It should be noted that optimum magnetic properties in components are only achieved after heat treatment at 1,180°C in dry hydrogen – our UKAS laboratory can provide full details of the process. The density of this nickel-iron alloy is 8,250 kg/m³.
Forming & Machining
Nickel-iron alloys are austenitic in structure and are therefore readily formable by bending, stretching and deep drawing. Machining is not difficult but it must be recognised that this type of material work hardens readily and care needs to be taken over the choice of tool geometry and material feeds, speeds and cutting fluids. We are able to provide recommendations.
Typical Applications
Commercial applications for this engineering material include:
Toroidal cores and laminations
Telecommunications transformers
High-performance motors
Protection relays
Servo valves and actuators
Gas valves
Missile systems
Watch movements
We stock Radiometal 4550 in round bar.
---
Technical Assistance
Our knowledgeable staff and resident metallurgists will be pleased to assist you further on any technical topic. Smiths Metal Centres Limited also boasts an in-house UKAS Accredited Testing Laboratory which is unique within the multi-metal and plastic stockholding sector. We believe this underlines our total commitment to quality and our ethos of being the complete service provider.
---
Additional Info
Interested in this product?
Why not get in touch?
Stock
Enquiries